We are OPEN during the Shelter-In-Place due to COVID-19, providing essential services in a safe and professional manner.
Water Heater Installation and Repair in Berkeley
Are you looking for a water heater installation company, or hot water heater repair services, in the Berkeley area? Bay Plumbing offers water heater services from water heater repair and installation to hot water tank repair. Not looking for anything more than a maintenance visit? Bay Plumbing provides maintenance visit to keep your heater running smoothly.
Give us a call today to see how we can help with your Berkeley water heater repair or installation!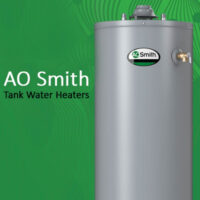 WHAT OUR CLIENTS THINK.
"Kitchen faucet turned into a fountain in a strange way. It wasn't an emergency, but they made room to bid on the job on the same day that I called. The visit turned into a quick, no-mess repair. Fast, polite, and appropriately geared for COVID-19 protection. The work is guaranteed, and very reasonably priced. This is the plumber I will call should another need arise."
– Maria O. on Yelp
"I subsequently hired Tony to do some work in the kitchen and laundry room to move appliance hook-ups and install a new disposal. Throughout the projects, the team has been great. Tony explains the work in detail before beginning to set a proper expectation for timing and the final outcome. There have been no hidden fees and we even worked to adjust a portion of the project at no extra cost. I highly recommend Bay Plumbing in Berkeley and plan to work with Tony on future remodeling projects."
– Patricia W. on Yelp
"Fast, responsive, professional, able, reasonably priced. We needed a plumber immediately for our bathtub/shower whose lever kicked into not draining, when we had our grandchildren and family in town over Christmas. They answered and came and persisted to fix it within almost 12 hours, saving our family's holiday. Thank you Ivan and Tony!"
– Nora S. on Yelp